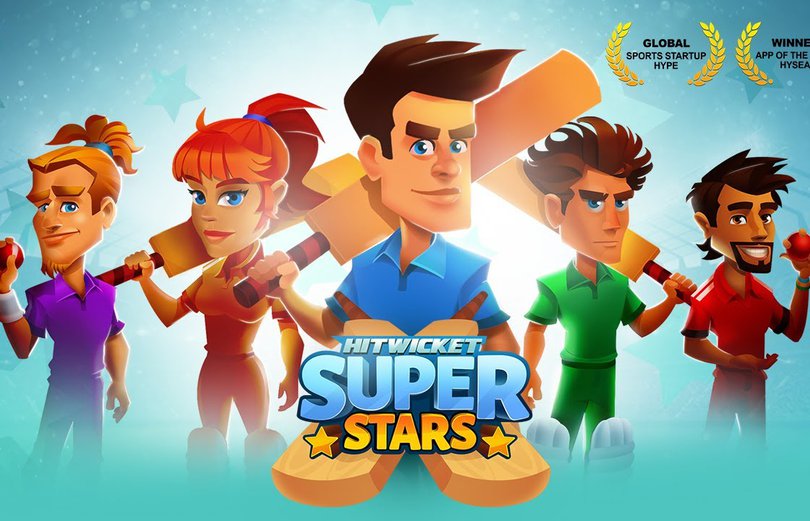 From the days of the iconic 'Pong' by Atari in 1973, video games have come a long way. Arcade games gave way to PC and console based games then leading to mobile and cloud driven massively multiplayer online games that today dominate the landscape. In the process, games have gone beyond simple entertainment and are now an essential part of popular culture.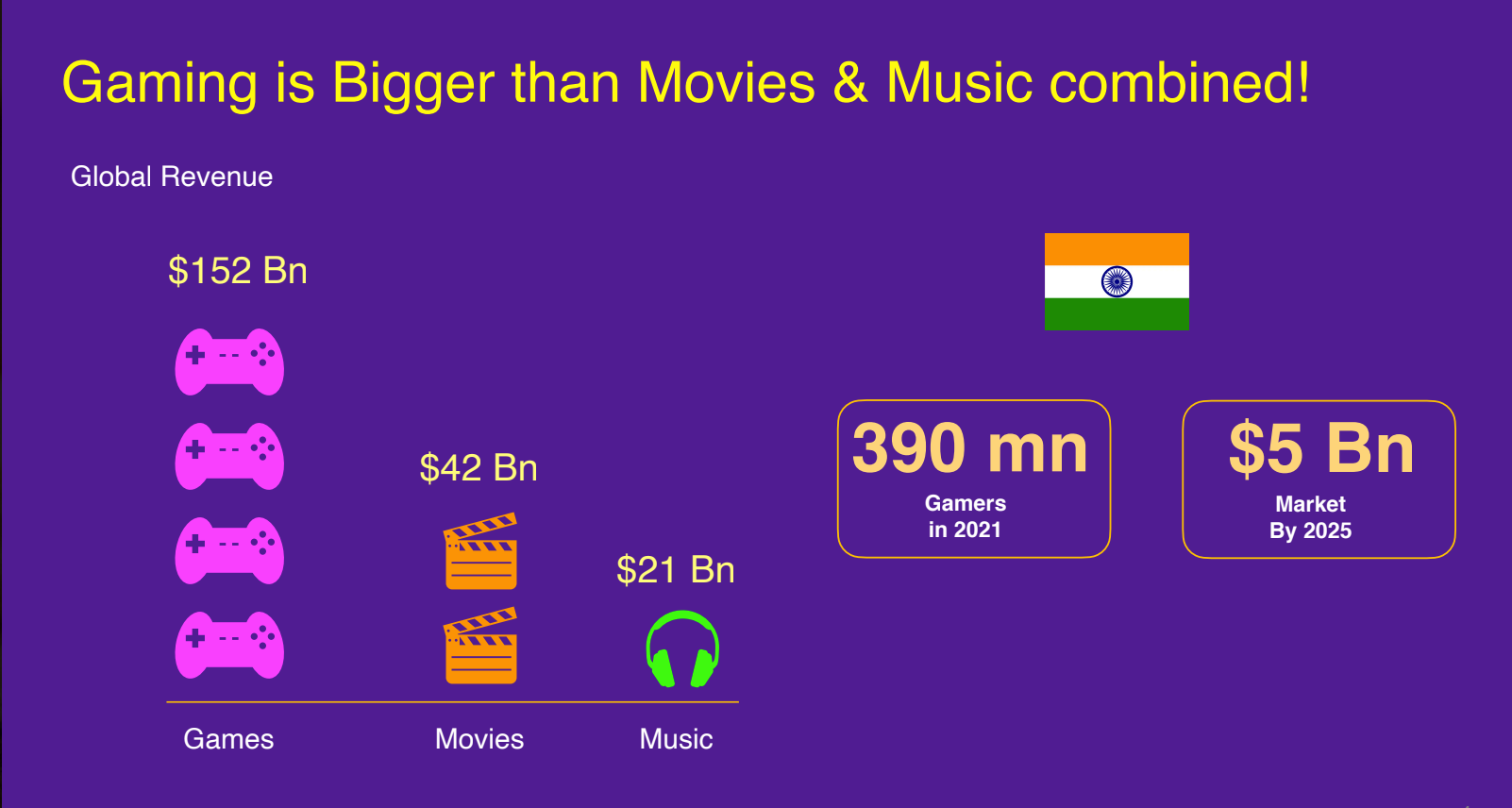 Globally over Three Billion people play games, half of them in Asia. In India, gaming is poised for explosive growth. The drivers for that are in plain sight; India has over 600M smartphone users, the cheapest data rates in the world, and a young internet native population that has grown up in the post-TV world, where the phone screen is the primary and many times, the only screen for the user.
Enter Hitwicket, the largest mobile strategy cricket game in the world!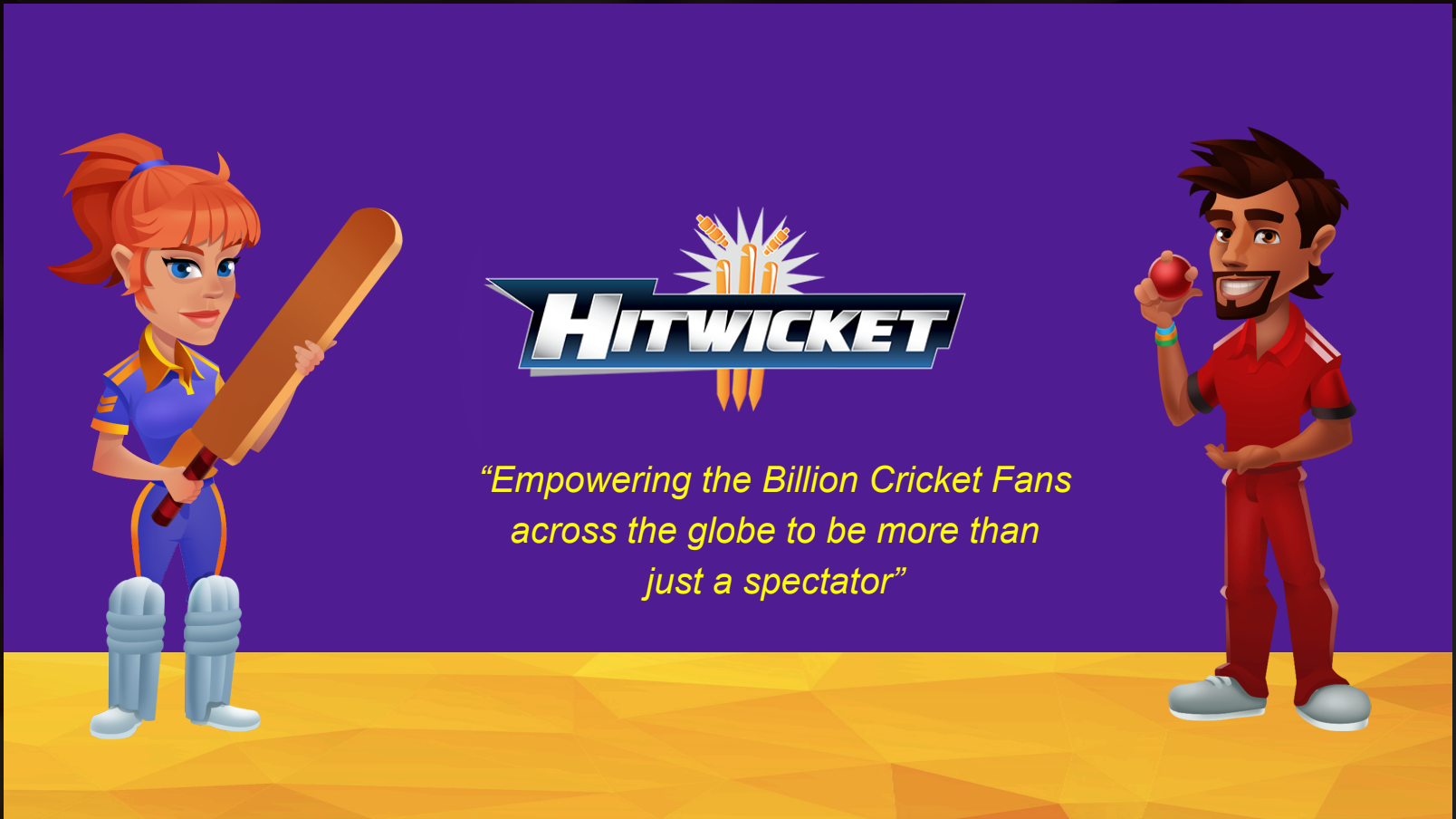 Until now, cricket mobile games have been swipe-action games, where the user does an action on every "ball" and scores accordingly. Similar to how Angry Birds is played. Hitwicket is fundamentally different. It requires gamers to plan their strategy for the game in order to win. It is akin to "Clash of clans" or "Pokemon", where the gamers need to think about their team strengths and weaknesses as compared to the opposition and then make their moves.
The strategy in Hitwicket mimics how the game plays out on the cricket pitch. The probabilities of scoring are assigned for every shot, one cannot hit boundaries on every ball. Players are also rewarded for "settling in". This makes the game play very close to how it is in real life cricket games. Most of the matches get into the last over, faithfully mimicking the thrill of seeing and playing an actual match. Training the right players and choosing the right batting combinations are critical. A left-right combination yields dividends! Budgeting the game money prudently for player auctions, training and upgrading skills are essential to winning. All these features (and many more) are unlocked over several levels. Hitwicket has enough content to engage players for months on end.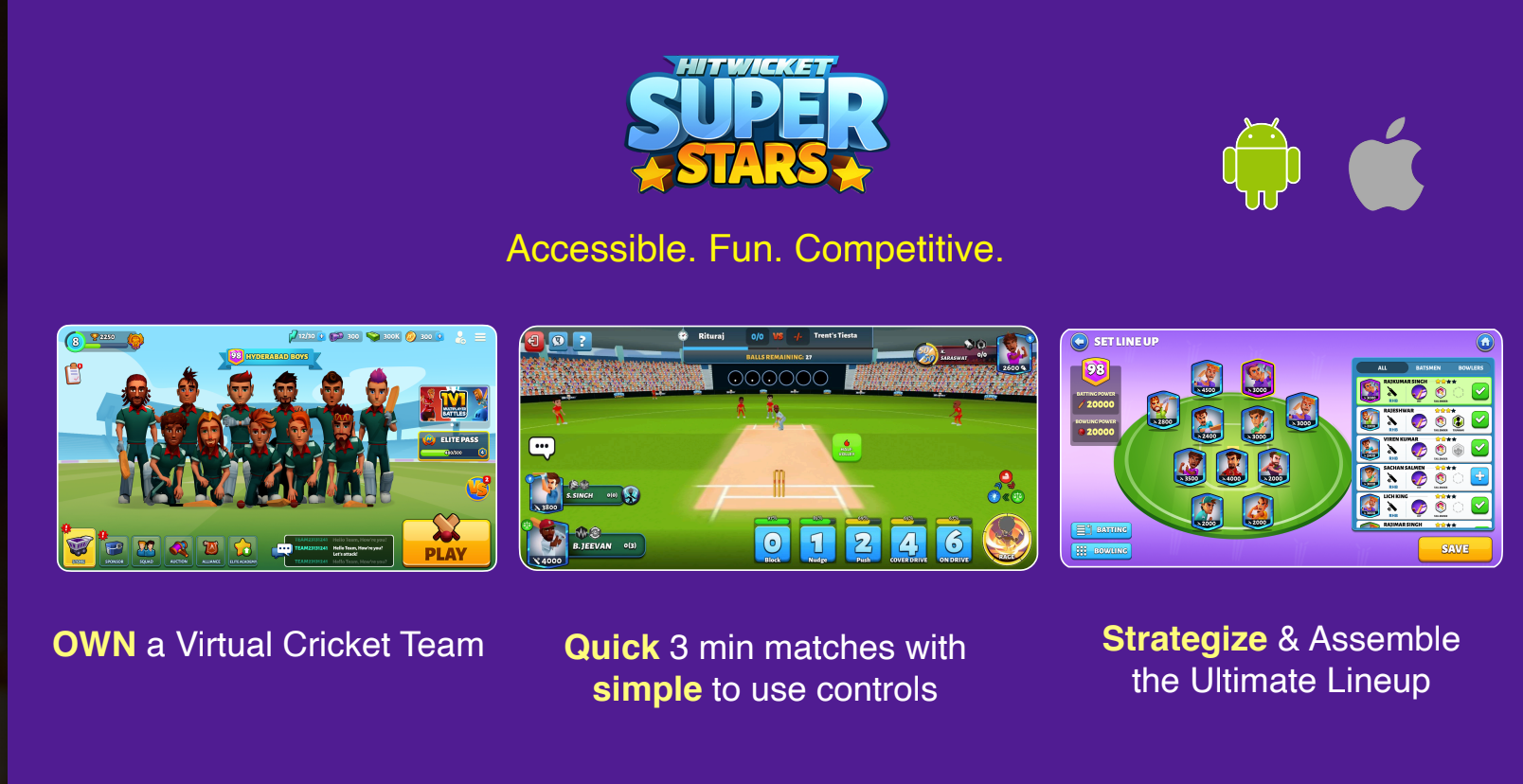 Hitwicket thus rides two major waves, India's craze for cricket, and the growth of gaming as a dominant entertainment form. India alone presents a market of over 200M users for Hitwicket. With cricket increasingly going global, the market opportunity is set to multiply from here.
One of the biggest challenges in designing and sustaining a successful game is user retention. With a plethora of games available on their fingertips, gamers leave if the game loop doesn't have the right balance of challenge and reward. If it is too easy, it's boring, if too difficult it's not engaging. The hyper casual swipe-action games predictably suffer from poor retention.
Hitwicket's engagement and retention are off the charts.Hitwicket logs 1.3 Million minutes of game play each day, with an average user session lasting 45 minutes. Challenging the stereotype of the male gamer, 17% of Hitwicket users are women. And it is already global. HitWicket has over 3 Million installs across 100 countries.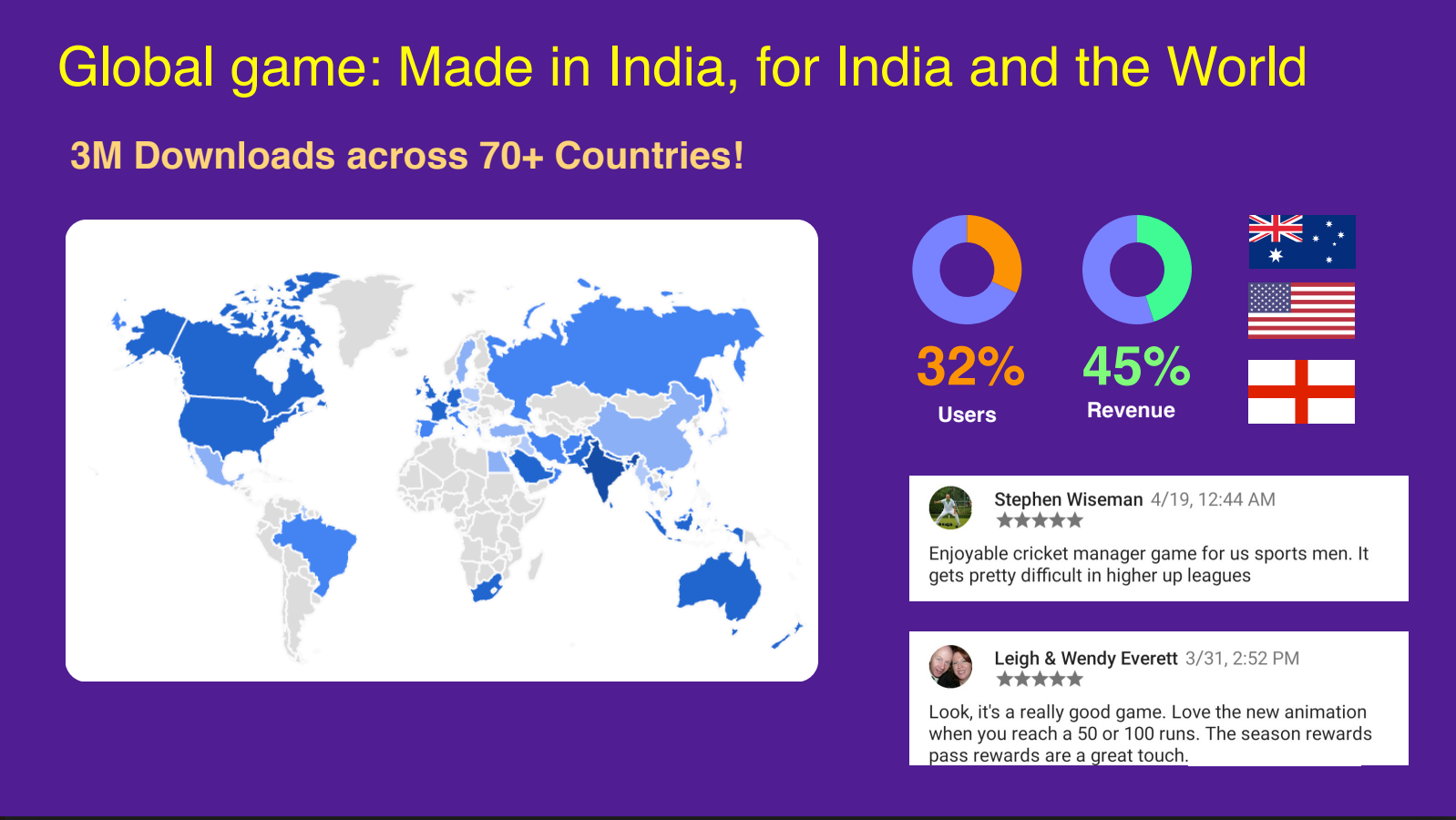 Designing a successful game takes passion, dedication and a deep empathy for the gamer. When most kids in his high school were taking math tuition, Kashyap, Hitwicket's CEO, was sketching ideas for board games in his notebook - he still has that notebook with him! Keerti, his co-founder, is an ardent gamer and cricket enthusiast herself. And their Hyderabad based team has one common unifying factor, they are all crazy HItwicket gamers! With massive tailwinds for growth, amazing game loop, leading retention and a deeply passionate team, it was an easy decision for us to hop aboard the Hitwicket train. We couldn't be more excited to partner with Kashyap, Keerti and the entire Hitwicket team, in building a global gaming leader out of India.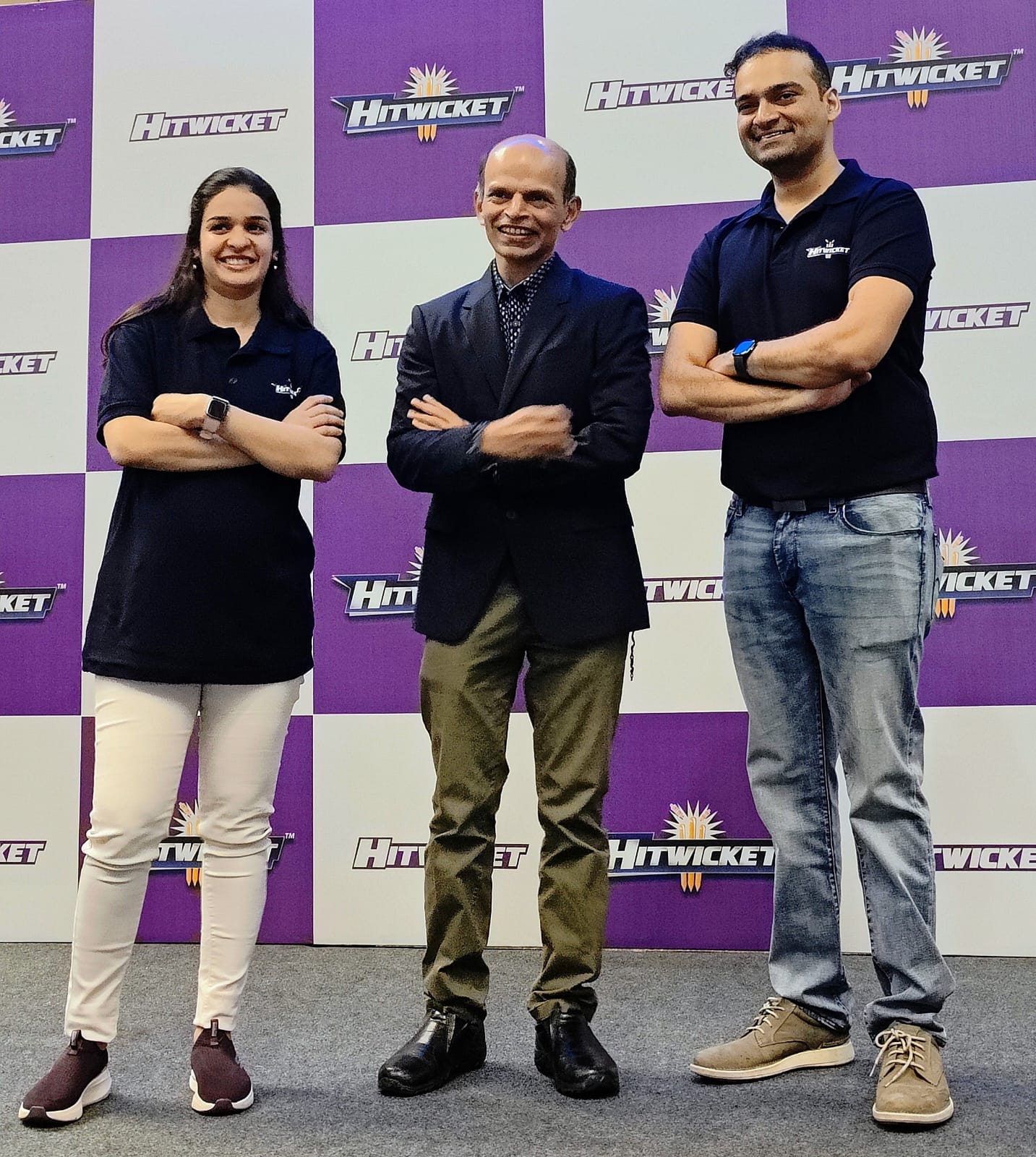 Game on!