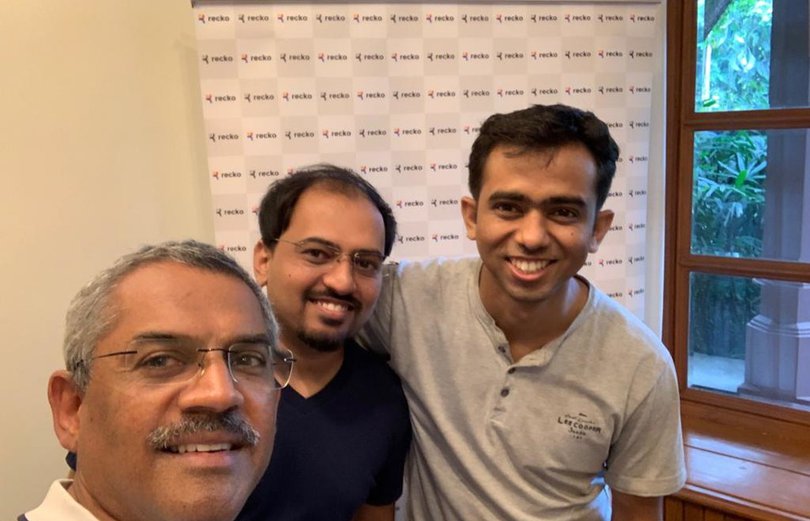 Why we invested in Recko!
At Prime Ventures, we recently announced our seed-stage investment in Recko (www.recko.io) - here are some of the reasons why we're excited about the company!
Reconciling transactions is a problem most CFO's lament about - its one of those necessary evils that everyone has to deal with, and nobody seems to want to do. Over the years in banking and payments, I keep hearing people lament about the need to reconcile transactions - and as I deal with eCommerce companies and fintech's this seemed to be a common thread.
It was therefore quite intriguing to me when I was introduced to Saurya, a young entrepreneur, by one of our existing portfolio entrepreneurs. His opening line:
"we are solving the problem of reconciling digital transactions across entities"
I first met Saurya in Dec 2017, and from the first meeting, it was clear that he had a deep understanding and passion for solving this problem. The understanding came from a few years of having had to solve this problem during his stint at Grofers, Flipkart and PhonePe, and the passion came from realizing that although it was a problem everybody seemed to have, the state of the art was throwing people and equipping them with the greatest software tool known to mankind, Excel! He also quickly validated with various people in the industry that the problem was acute and companies often took several weeks post the end of a month/quarter to reconcile their books.
Saurya and his co-founder Prashant (another batchmate from IIT-Gandhinagar and a former founding team member of a YC startup) were quick to convince us at Prime that with the recent advances in cloud, data science and AI/ML, there was an opportunity to approach this problem afresh and build a highly-scalable, secure solution - one that could change the game in digital transaction reconciliation. It was also very clear that the term "digital transaction" meant a lot more than just payments transactions.
Interestingly the word Reconcile in the English language has two very different meanings - while the first is mostly around accepting reality, the second is important for any CFO - making accounts consistent!
The more I dug into the area, the more I found that companies were really reconciling their books in relatively inaccurate ways and ultimately writing off substantial portions of revenue due to the inefficiencies in their own processes - i.e. accepting reality! Some of the largest accounting firms, payment gateway companies, eCommerce players and even some banks often have a large volume of unreconciled transactions. It was also interesting that customers were clear that this wasn't a solution they expected or wanted from their Payment Gateway - since they needed a neutral entity to do the transaction reconciliation across their billing systems, payment gateways and bank accounts.
one other big factor that helped convince us of the opportunity size was:
Reconciliation is not just an India problem - it is clearly a global problem. And its growing 1000x with digitization!
It was also clear that the need for good digital transaction reconciliation solutions is going to grow 1000x in the coming years, as all interactions between companies was heading towards API-based integrations and consumption of billable micro-services - in other words we are in the first innings of a long journey!
In early 2018, we invested in Recko - we enjoyed the interactions with Saurya and Prashant and the market validation told us that this was a huge problem today and a must have solution (a true aspirin) for every CFO.
Fast forward to June 2019
In just the first year, Recko has reconciled more than 250 Million transactions worth more than $2 Billion.
Recko has matured significantly and finally come out of stealth to showcase to the world their amazing solution - along the way, they worked closely with a few anchor customers, notably one of India's largest online eCommerce and fashion companies, a number of fintech players, a couple of banks and insurance companies. As with all of their early customers such as Meesho, the commitment and support to Recko has been from the CFO community, and it's encouraging to see the support from so many quarters.
Recko has also built up a balanced and quality tech team - Saurya and Prashant have very high standards for everyone they brought into the company and while it took a bit longer, keeping the bar high and not wavering is such a critical part of any young startup. Building a startup is a marathon - and short-term decisions come back and bite you - it is truly important to not compromise or should I say "reconcile" ;)
At Prime, we are always looking for category-creating startups that are solving real problems - we're thrilled to be collaborating closely with Saurya, Prashant!
The team has toiled hard in the first 18 months and has validated their solution with early their customers - not just through pilots but through large scale adoption. Recko is passionately driven by the goal of building the best product experience for customers, globally.
Congratulations to Saurya, Prashant and the entire Recko team. It's been a great start, but there is a lot more hard work and fun ahead - the best is yet to come!
About the Author - 
Sanjay Swamy is an Entrepreneur & Early-Stage Fintech Investor! #DigitalPayments & #Financial Services Fanatic! #IndiaStack_Evangelist!
This article was originally published on Linkedin