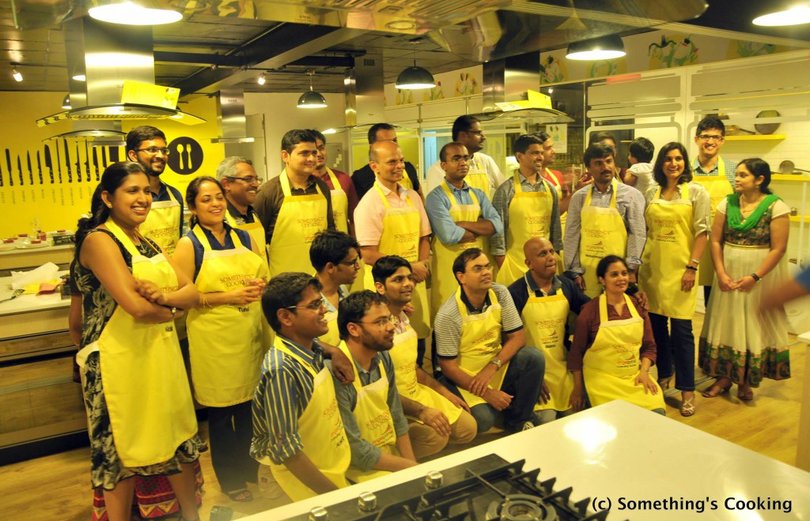 We're announcing today that AngelPrime has raised a new fund of 300 crores (USD 50M) and we're changing the fund name to Prime Venture Partners.
These past few years have been formative for our fund and as the team gets well rounded, the recent 6 months have been nothing short of exciting. We're now taking our unique model to the next level.
It's been 4 years since we conceived and built our model of "deep-involvement" and working closely with technology startups during the first 12-18 months of their existence. All the 3 of us – Shripati, Bala & myself, had a rich background of entrepreneurship from Silicon Valley & India, notably with Snapfish & mChek. We also had the privilege of working closely with Mr. Nandan Nilekani on the Aadhaar project during the very early days of the program.
We created the AngelPrime model with ZipDial & refined it with Ezetap – in both cases we were involved from ideation to product concept to business model to sales strategy to scaling the business and to exit (in the case of ZipDial). Our association with these companies allowed us to re-live our entrepreneurship days of mChek, SnapFish & UIDAI.
What we liked most about the approach was that each partner was just as equally involved in each company and we brought the collective experience to help brainstorm through the issues and challenges with the entrepreneurs. While this might sound overbearing, I'm delighted to say that we have been able to attract an amazing set of entrepreneurs working on exciting ideas and with audacious goals.
Over time, we refined the model to be more of a seed-stage fund – largely a reflection of the increasing maturity of the entrepreneurs and the start of the boom we are seeing in India. One thing we felt strongly about was that we wanted each startup that we invested in to be a "category defining" company.
And as a testament to that, we have had the good fortune of meeting and working with stellar entrepreneurs in companies such as SmartOwner, HackerEarth & Happay during the first year. During the last 18 months, we've added four more such companies, including Synup, Nimble Wireless, Vidgyor and one more that we haven't announced as yet.
Although the temptation to work with startups that "Indianized" or "cloned" other ideas did arise from time to time, I'm glad we stuck to our guns and have a truly unique portfolio of startups, where technology comes first. People have often remarked,
"I didn't know these kind of companies could also be built in India!"
But building category-defining companies comes with a different set of challenges: There is no proven path, there are no defined rules, there are no rights or wrongs, there are more bad days than good ones, etc. All these can make it a lonely journey for the entrepreneur, and this is exactly where our deep-involvement model comes in. We have the business context and also lose sleep over the issues our founders are facing which make a big difference. Our commitment to our entrepreneurs is that we will be available for them for any challenges they face be it business issues, technology issues, sales & marketing issues, HR issues, etc.
We have built a strong support team; with finance, legal, marketing and public relations as business functions. This is something that is rarely done in this industry. All our entrepreneurs love this aspect, for example PR is something that is a necessary evil for most entrepreneurs and they can't deal with it but can't live without it as well. The value that all these business functions have brought to the startups has truly validated the model for us.
As we looked ahead to what's next for AngelPrime, a few changes happened. One of our partners, Bala, decided to jump back into being an entrepreneur. One of the risks of our model is that all the managing partners are still very close to being an entrepreneur and the temptation is always there 😉
Almost around the same time, through a chance meeting, we met Amit Somani. Amit had won over a lot of heavy weights in the industry during his time as Chief Product Officer at MakeMyTrip. Within a couple of meetings, all three of us – Amit, Shripati & I were convinced that he was the perfect partner for us to add.
I've always been a fan of crazy business ideas and business models. Shripati is the one who brings me down to earth with the reality of what it will take to build a business out of an idea. By adding Amit, we now have a world-class product leader on our team – Amit's energy, first-hand experience of being a senior executive at MakeMyTrip and work ethics have now made our partnership even stronger.
As we went out to raise our next fund, we were pleasantly surprised by the interest in the market – largely because our model truly was seen as unique. Our anchor investor, Social + Capital Partnership, has been a great supporter of our model which is quite similar to what they practice in the valley – but we were also able to attract awesome investors from around the globe – Singapore, Hong Kong, New York, Europe and of course Silicon Valley. While our initial goal was to raise only about half the amount, the interest in the market was terrific and we've now got a much larger fund and the ability to not just invest in early stage companies, but to back them in subsequent rounds as well.
We also got a pulse from the market and felt our name, AngelPrime, needed to change to better represent the fact that we are seed-stage investors and an institution, not a band of angels. However we also felt there was a lot of respect for what we stood for and hence from today onwards we are known as Prime Venture Partners, the team that will go the extra mile to make entrepreneurs successful!
We're excited about all these new developments – and look forward to continuing down the path of our mission to work side-by-side with entrepreneurs and help build category-creating companies over the next few years. Sure there will be missed opportunities, challenges, failures and disappointments – but the thrill of meeting and working with people who aim to change things for the better, frankly I couldn't imagine doing anything more exciting.
Over the way we've had some incredible support from the industry – Ravi Gururaj from Nasscom, Sharad Sharma from iSpirt, Nandan Nilekani, Pramod Varma, and many more. Of course we wouldn't be here without their encouragement and support. We've also been very privileged to add Raj Mashruwala as our Partner Emeritus – the guiding star that helps us cut through the crap from time to time and helps us with our decision-making. But above all, the stars in our journey have been and will continue to be the entrepreneurs.
Three cheers to all entrepreneurs, and welcome to Prime Venture Partners – a continuation in some ways, but a new era as well!