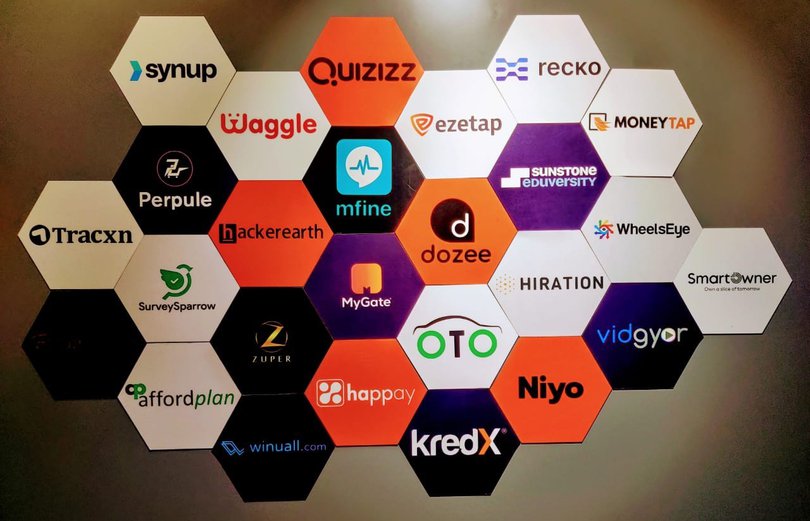 Reflections on the last two generations (GenX & GenY) of India's startups, and the thoughts about the upcoming generation of GenZ startups
I moved back to India in 2003, after an amazing 16 years in France and the US, as a reaction to one moment. I asked an autorickshaw driver for the time, he pulled out a cell phone to read it out to me. That was the time when it hit me that everyone now can have a two-way communication device and it struck me how this could be used to receive information about a payment.
Little did I realize that it would be the turning point of my life. That moment not only led to my return to Bangalore within 2 months but it turned out to be a journey I could hardly have envisioned for myself. From the initial days of setting up mPortal and Ketera to becoming one of India's first Fintech entrepreneurs at mChek, to the privilege of being a volunteer on Aadhaar, the journey with Valerie and Amiya at ZipDial and its eventual exit to Twitter, it was a preparation for the long and fruitful road ahead.
From volunteering on the setup of Aadhaar to setting up AngelPrime alongside Shripati Acharya and Bala Parthasarathy, and later rebranding it as Prime Venture Partners along with Shripati and Amit Somani, with advice and counsel from Raj Mashruwala and Ashish Gupta, it has been an unforgettable journey. When we launched our 4th fund last week, I was reminded of Steve Job's quote, "you only connect the dots looking backward and not looking forward".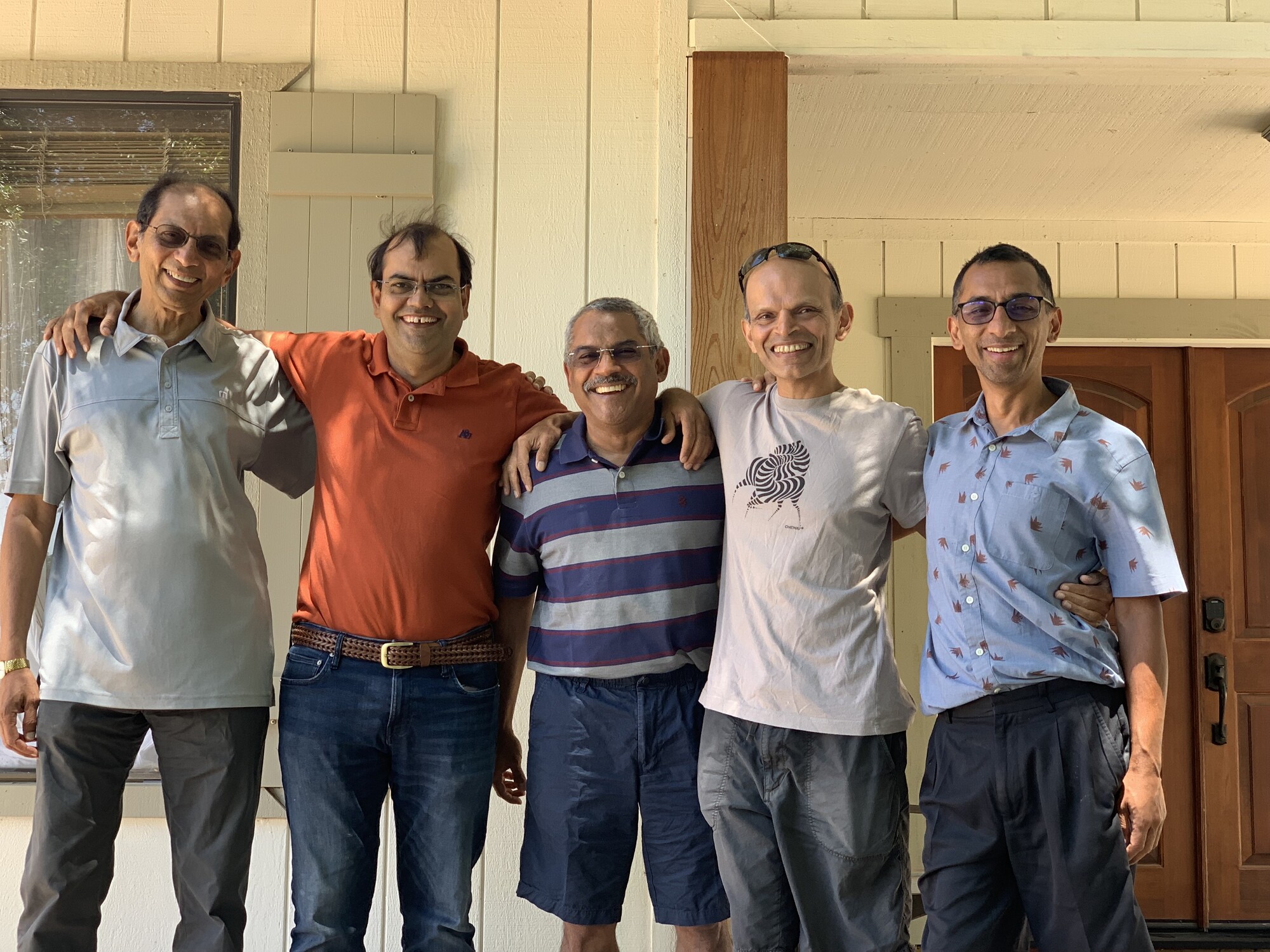 Here are some of my reflections from our journey which has been an exhilarating ride not just for us, for the team at Prime, for the amazing founders & startups we have had the privilege of backing, but also for the entire early-stage ecosystem in India
GenX: Circa 2005-2010 - "Why not in India?"
The first batch of Indian startups expectedly had a rocky ride. At the time, most people, including myself, didn't fully understand what building a startup meant, what Venture Capital meant, how it worked, what exactly were the roles and responsibilities of VCs, entrepreneurs, and other ecosystem players, what makes it all tick, etc. There were barely a few venture-funded companies and some of the well-known ones were Zomato (FoodieBay then), BookMyShow (BigTree then), MakeMyTrip, SMS GupShup, Komli, Pubmatic, Flipkart, mChek, NGPay, Obopay, PayMate, BillDesk, Ola, CCAvenues, Cleartrip, Yatra Infibeam, Paytm, Oyo, PolicyBazaar, Mobikwik, PineLabs, Ezetap, ZipDial etc. On the SaaS front, Zoho & Freshworks were the early flag bearers but it wasn't apparent how large the SaaS ecosystem could grow into. Were these outliers or the beginning of a larger trend?
Although Naukri and MakeMyTrip had gone IPO relatively early on, for several years, the single largest complaint we heard about Indian startups is that there were very few "exits'', and that the Total Addressable Market and Profit Pools didn't make it an attractive market for venture investing, especially at early stages. However, very few people realized that there were going to be some great companies built over time from this cohort, far bigger than anyone could have imagined, albeit slower than initially anticipated. For this, the country and ecosystem have to forever be indebted to these early founders in the above generation who adapted their skills and persisted so we could get here. Today we are seeing public listings and exits for several companies of this era - and as I write this, I just see the huge news of the acquisition of BillDesk by PayU for a whopping $4.7Billion - hats of to Vasu, Ajay, and the team at BillDesk, a just reward for years of perseverance!
GenY: Circa 2011-2020 - "Has to Happen - it Just Makes Sense"
The last decade of Indian tech and startups was built in parallel with several fundamental Digital Infrastructure transformations that happened in the country, some driven by the Government and some by the private sector. The top drivers in my opinion were:
Digital foundations driven by the Government:
Laying of the foundational building blocks of a digitization policy, infrastructure & transformation with the arrival of Aadhaar, eKYC, eSign, GST, and so much more in the works
Government driven inclusion of almost everyone into the banking system - the JAM trinity of Identity, Mobile, and a Bank Account
Introduction of UPI - a transformation in Payments that has grown from zero to 3 Billion+ monthly transactions in less than 5 years and made real-time money movement free, programmatic and ubiquitous
Internet Adoption - Monster adoption of smartphones and 4G Internet penetration in all corners of the country. India went from 50M to 600M internet users in this period
Globalization and Urbanization that has exposed not just the Indian consumer to the world, but also made the world accessible to India. A young population that is hungry and aspiring for their betterment and willing to learn, engage, transact, and trust has even attracted the top global players including the FAANG's to rethink their India strategy and invest in India-first products, services, and business models.
The big focus in this era of startups was in helping transition "activities" from inefficient offline processes to efficient digital processes. While it may not have been as rocky as in the first generation, it still was choppy and several new frameworks were being rolled out in parallel with uncertain and sometimes back-and-forth regulatory climate as the country adapted to the new. One thing is for sure, UPI, Aadhaar, eKYC, eSIGN, and the soon-to-be-launched Account Aggregator framework is changing everything we do once and for all.
GenZ: Circa 2021-2025 - "Faster, Bigger, Stronger"
The beauty of entrepreneurship is the speed at which it evolves. What seemed right in the past is no longer necessarily so, and more importantly, what seemed impossible in the past, isn't anymore. Companies are ramping up in user adoption, revenues, global customers, IP-driven products and much more at a breathtaking pace - and it's truly exciting.
Digital Entrepreneurs in India today are presented with opportunities of the perfect storm brewing - huge virgin markets, differentiated market dynamics that demand local solutions, access to capital, huge profit pools, and access to world-class talent pools. The pandemic, and all the tragedy it has borne, has also played its part in fast-tracking digitization by at least 5 years.
All of the above was coupled with a motivated startup ecosystem that sees Digital-driven opportunities in India as a means to create transformational opportunities in the country with access to services such as healthcare, education, employment, skill enhancement, employment, income generation gigs, entertainment, etc. Combine this with exits, access to capital, and a lot of wealth creation. Indeed a lot of this has also been validated by the earlier generation of startups that are now IPO or lining up to go IPO both in the Indian Stock Market and on the NASDAQ. 2021 has also seen more than 25 startups become Unicorns - and it's only August!
Additionally, the startup ecosystem has matured significantly with founders who have seen massive scale, are thinking of global best practices, envisioning huge companies, and have adequate access to capital in both domestic and international markets. It has been an incredible journey for all those in the startup community, from founders, team members, investors to the support ecosystem of lawyers, financial services providers including accountants, and many more. Most importantly, it has provided an opportunity to create real value for Indian customers, businesses, and the government. It has created billions of dollars, opened up opportunities for millions with new, high-quality jobs and it's obvious to everyone now that we are only getting started.
The Prime Journey and Ethos
At Prime, we have all participated in the evolution of this ecosystem from the very beginning. All members of our team have first-hand startup experience, both in the US and in India, which enables us to work closely with our founders to support them in the early stages of company building. From our maiden fund of $8M to our most recent fund of $100M, we think of ourselves as a startup who is a VC or perhaps a VC who is a startup!
We've strived hard to break several myths of VC/Founder relationships, cynicism around value-add VCs, small portfolios for an early-stage fund, the works...because as entrepreneurs, we also believe in a motto that drives all startups - Impossible Isn't!
We have been consistent in seeking and backing digital companies that are differentiated, category-defining from Day 0. From Happay to Quizizz, Niyo to MoneyTap, KredX to Mygate, MFine to WheelsEye, Recko to Dozee, Sunstone to OTO, Hiration to Tracxn - we have always aspired to be the closest partner to our founders and to back them way beyond the capital. As the famous Avis slogan goes, "We try harder".
Being the first institutional investor with high conviction and a relatively larger cheque in some really exciting companies is a repeatable skill we have tried to focus on and we're thrilled and proud of this smashing lineup of companies we are privileged to be a part of. We've really been honoured to work with some truly amazing founders along the way and we have learned more about people and the world than we had anticipated when we started 9 years ago.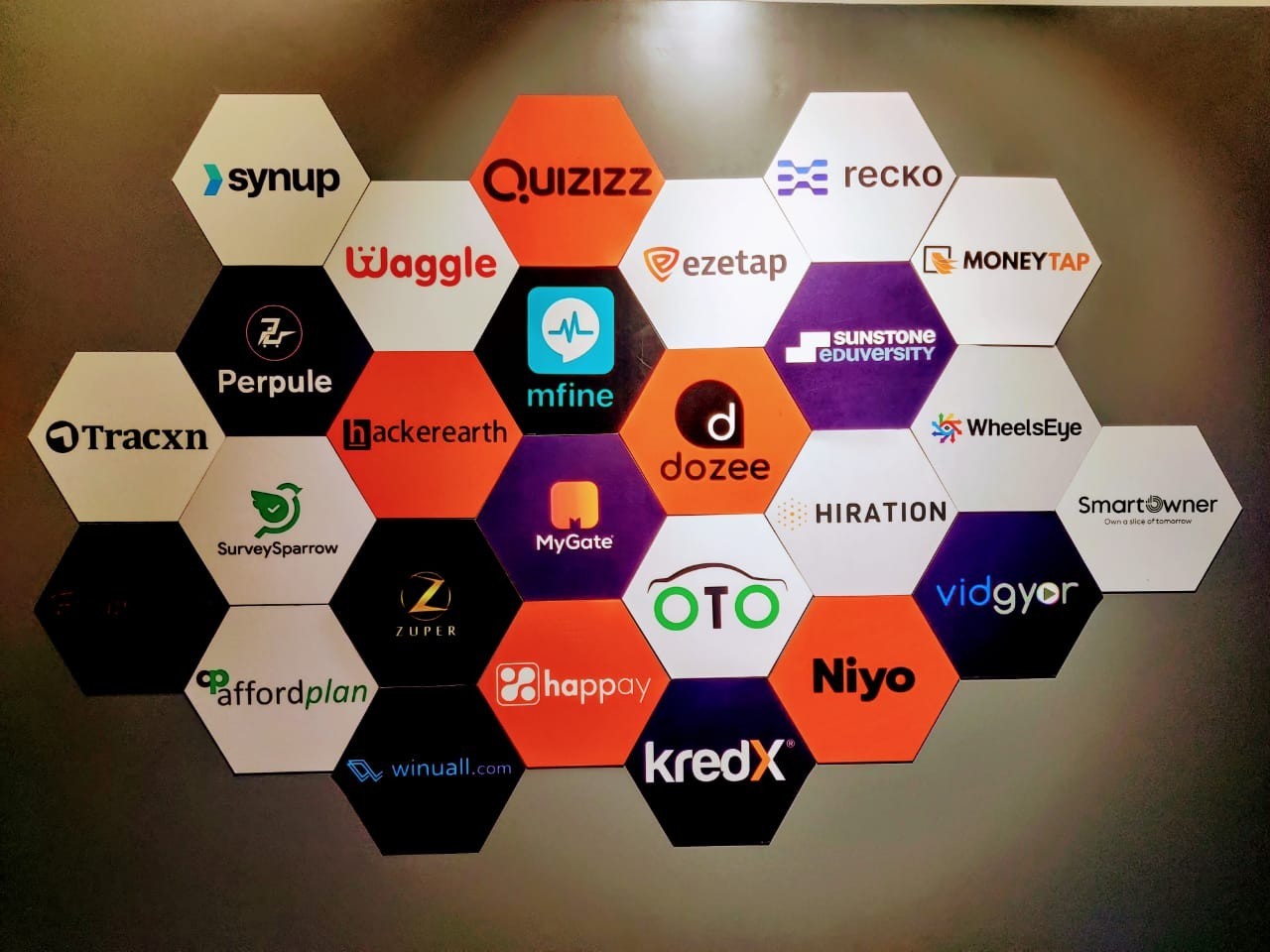 We will continue to invest in several areas that are core to us, digital transformation of Financial Services, Healthcare, Education, Consumer Internet, and also expand into some truly transformative spaces like Electric Vehicles, Gaming Platforms, and the exciting new world of Decentralized Finance, BlockChain, Crypto. We invest anywhere from $500,000 to $2 Million in our first investment and typically back companies with an "all in or not in" approach. We are a high conviction, high support investor - continuing an approach - that's worked well for us over the years.
What has also been awesome is the support we have received from our investor base whether institutions or individuals. Many have backed us over multiple funds, truly believing in us, our differentiated approach, our mission, and our passion.
And most importantly the Prime team has grown substantially along the way; from three people to a group of 17 covering not just investment but also finance and operations, marketing, and PR, and are truly driven by helping founders in ways money can't easily buy. We all know that work should be more fun than fun, and every interaction at Prime will be tough yet entertaining. We try hard to be stress busters who enjoy the journey of company building. Indeed, some of us may be better at acting than others (as our recent Bollywood theme night on Zoom implies) but with all of us, you will get one promise, Authentic Feedback, and Support!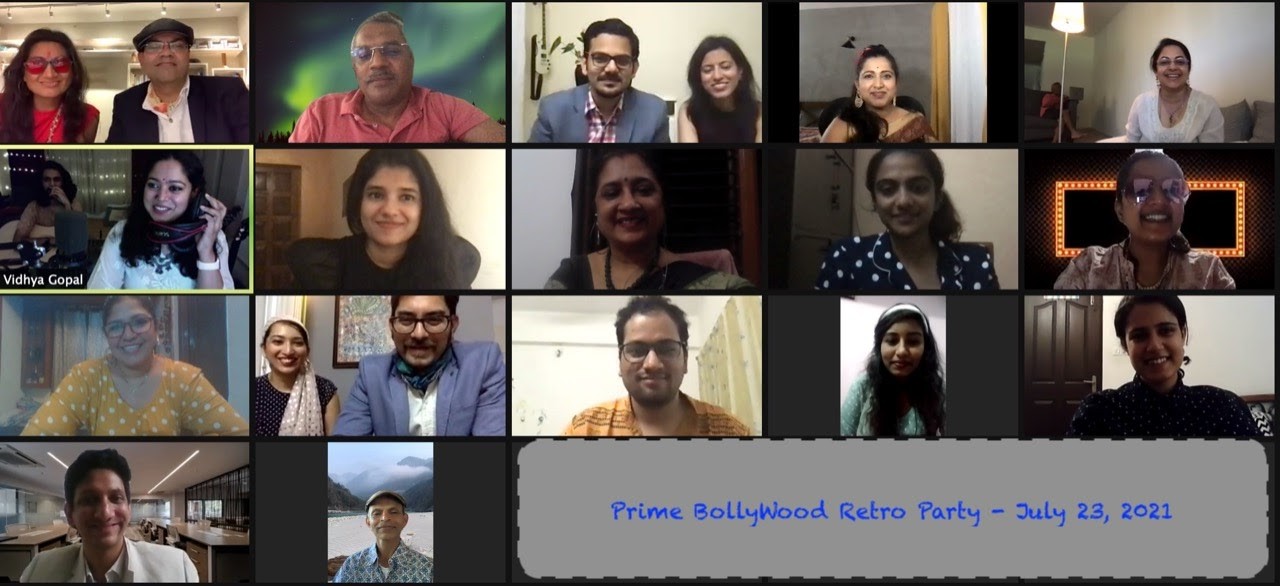 Timing is everything!
This Victor Hugo quote summarizes our excitement for the GenZ entrepreneurs in India - the time is now, it's huge and it's unique!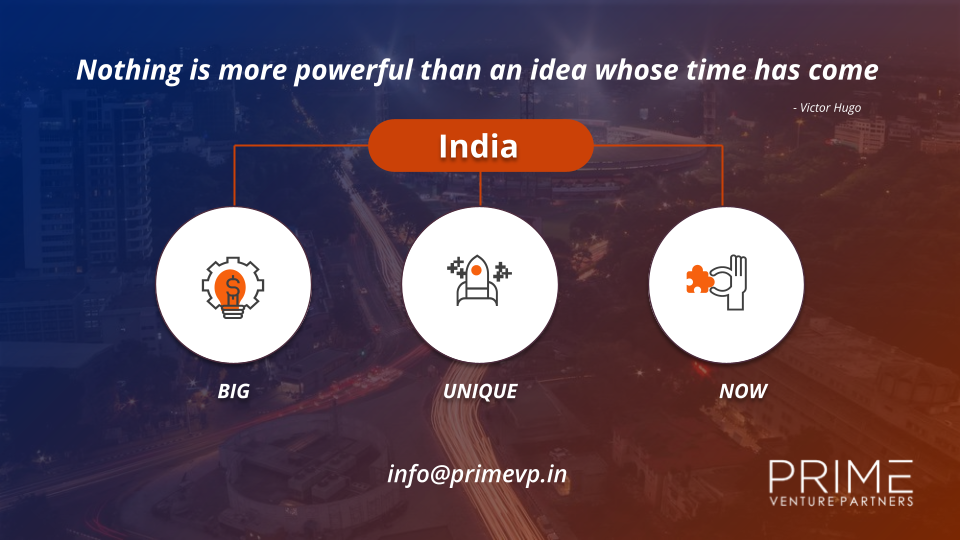 If you are an early-stage entrepreneur we'd love to talk to you. Drop us a note!