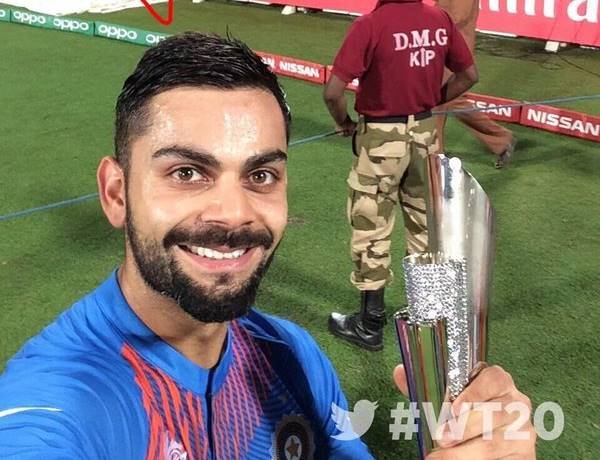 Amit Somani, Managing Partner, Priven Advisors LLP., investment advisory arm of Prime Venture Partners @amitsomani
Probably, several hundred million people watched the India vs. Pakistan cricket game in the T20 world cup on Saturday. I was one of them too. Now a ton of folks have written about him. Well, now, I'm one of them too. But it was such an innings that despite all the hoopla associated with a typical Indo-Pak game, one can't but reflect on and express delight at this star.
Virat Kohli.
Not just because he saw India home chasing a modest total albeit on an atrocious pitch. Not because he's a supremely talented and a gifted sportsman. Not because he loves chasing. Post the euphoria dying down a couple of days later, I feel it was much more deeper.
Here were lessons I took away:
Take Pride in what you do. 
Many a time, we are content just getting things done. Are we really proudof the work we've done? Does it truly represent the best of our ability and our commitment? Would we be fine if the work was open and publicly reviewable by everyone? Imagine having to perform in front of 300 million eyeballs watching every move. More importantly, if you replayed your own work and watched it yourself, would you be proud?
He talked about being hurt with the New Zealand loss and took the blame on himself to not see things through after having a good start. That's pride.That's leadership.
Seek out and thrive in challenging situations.
The Kolkata track was a sharp, unexpected turner. India had lost the previous match and was literally at a knockout stage. While they restricted Pakistan to a modest total, they slumped to 25–3. Most people would be rueing being in such a situation. Not Virat. He used the adversity to focus himself. He applied himself. He stayed in the moment. He kept calm. In a way, he reminded me of the Stockdale paradox which states that you must have complete belief that you are going to prevail in the end but you must yet confront your most brutal realities.
Finish what you start.
It is easy to start various things. Start writing an article. Think of a product feature. Launch a breakthrough marketing campaign. Convince someone to join your company. And may more. However, it is often difficult to see them through. To get them to completion. In sports, as in business, finishing is what counts.
In the post match conference, he talked about he was not happy in the previous game against New Zealand where he had started but didn't stay through to the finish. This time around, even when he got to a 50 in fast order, he took a brief pause to celebrate and got right back to focussing to finish the game. By the way, if are were thinking this was one time, let me remind you that Virat has a better record chasing and finishing games at 27 years of age than most cricketers will ever do in their lifetime.
Have self conviction but yet be humble.
One might see someone like Virat as not just supremely confident but perhaps borderline arrogant. Perhaps he was like that when he was younger. Now, to see him bow down to his hero, Sachin Tendulkar in the stands post completing his 50 and to acknowledge the contributions of his partner Yuvraj Singh to help finish the match was very gratifying to see.
On a slightly unrelated note, happened to see this video on Inky Johnson just a day earlier. Couldn't but help mention it here since there are a lot of things Inky talks about that one can see in Virat. Enjoy!